Game al: Kafanı kullan
Mart 16, 2007 by zac439 | 3 Yorumlar
Filed under Duyurular, Oyun, Teknoloji
Emotiv Sistemleri yakın Oyun Geliştiricileri Konferansı San Francisco'da bir devrimci oluşturma duyurdu. Bu yeni aygıtı, takma "Proje Epoc", gerçekten sizin komutları alabilir- bir denetleyici olmadan.
Yeni ürün pek çok şey yapabilirsiniz- sanal bir dünya hareket nesneleri, yüz ifadeleri ruh halinize göre göstermek, respond to emotions like anger or calm, and much more, reports Randy Breen. Randy is the Chief Product Officer of Emotiv Systems, and has unveiled the product to be as easy as plugging in a USB cord, literally. The device can actually hook up to anything with a USB port- consoles and PC's alike.
But how does it work? The system takes information based on your brain's electrical activity, and routes it into a receiver, which decodes it and then follows appropriate action. Oddly, adults are having a harder time using it than children. The device works better for children, who believe more in imaginary things like telekenetics. Adults are less likely to believe in such things, and as a result have a mindset that it won't happen. Bu nedenle, there is a learning curve for most adults.
The company said that the system will be out in 2008, and has released a developer's kit. They plan on making applications for much more than just games, from security to medical fields, this new invention could be applied just about anywhere. Emotiv, founded in 2003, is based in Sydney, Australia. It was founded from a university project, and has grown since.
Many feel this is just the beginning. Further developments could take online gaming to a whole new level, and fully immerse the gamer in an experience of real life. These features are probably a few years off still, but eager gamers everywhere anticpate its release in 2008.
Emotiv Stonehenge Demo: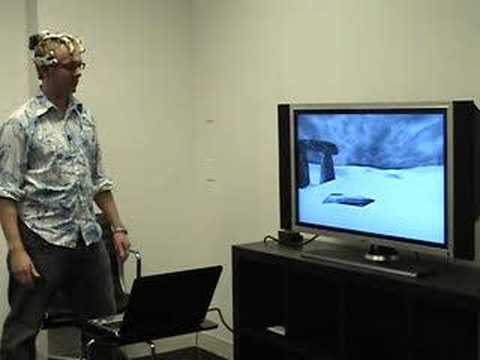 [Product Page, ile Crunch Gear]
Trackbacks / Pings (
Trackback URL
)
İlgili Yayınlar:
Yorumlar