Get In The Game: Use Your Head
Marzo 16, 2007 by zac439 | 3 Commenti
Filed Under Comunicazioni, Gaming, Tecnologia
Emotiv Systems ha recentemente presentato una creazione rivoluzionaria alla Game Developers Conference a San Francisco. Questo nuovo gadget, soprannominata "Project Epoc", può letteralmente prendere i comandi da voi- senza un controller.
Il nuovo prodotto può fare molte cose- gli oggetti si muovono in un mondo virtuale, Mostra le espressioni del viso, sulla base di umore, rispondere alle emozioni come la rabbia o la calma, e molto altro ancora, relazioni Randy Breen. Randy è il Chief Product Officer di Emotiv Systems, e ha presentato il prodotto deve essere facile come collegare un cavo USB, letteralmente. Il dispositivo può effettivamente collegare a qualsiasi cosa con una porta USB- console e PC allo stesso modo.
Ma come funziona?? Il sistema si basa su informazioni di attività elettrica del cervello, e percorsi in un ricevitore, che lo decodifica e segue quindi le misure appropriate. Oddly, adults are having a harder time using it than children. The device works better for children, who believe more in imaginary things like telekenetics. Adults are less likely to believe in such things, and as a result have a mindset that it won't happen. Così, there is a learning curve for most adults.
The company said that the system will be out in 2008, and has released a developer's kit. They plan on making applications for much more than just games, from security to medical fields, this new invention could be applied just about anywhere. Emotiv, founded in 2003, is based in Sydney, Australia. It was founded from a university project, and has grown since.
Many feel this is just the beginning. Further developments could take online gaming to a whole new level, and fully immerse the gamer in an experience of real life. These features are probably a few years off still, but eager gamers everywhere anticpate its release in 2008.
Emotiv Stonehenge Demo: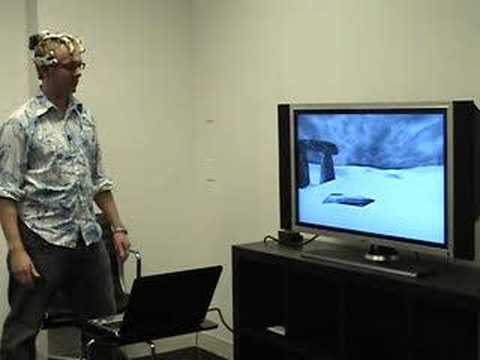 [Product Page, via Crunch Gear]
Trackbacks / Pings (
Trackback URL
)
Related Posts:
Commenti